Forum Dinner
Healthy Landscape | Healthy Food
Ascot Meats Pty Ltd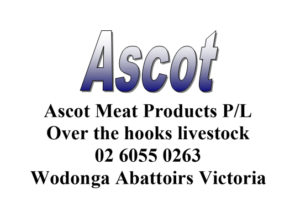 Ascot Prime Meats has built its reputation by providing customers with the finest quality fresh meats and prepared food for over forty years.
Ascot ages all of its fresh USDA PRIME meats to perfection, allowing for flavourful and tender beef. Each cut of meat is carefully trimmed and selected for your special requests. Ascot customers receive old-fashioned personal attention. We will assist you in meal planning and offer cooking instructions that eliminate the guesswork and insure quality home cooked meal.
Thank you to Ascot Meat Products P/L who have very generously agreed to support the Western Landcare Forum 2017 and donated rangeland goat meat sourced from the Western Region of NSW for the Forum Dinner.