Forum Dinner
Healthy Landscape | Healthy Food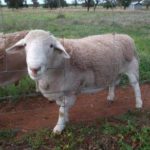 Nourish and Grow Natural Lamb. Owners John and Ann Crossing breed Dorper lambs raised in a natural environment. They are free of chemicals, growth hormones and antibiotics. Our property Glenace is situated in the unique rangelands of Western NSW and is managed holistically.
By purchasing our naturally raised lamb you are directly supporting sustainable and regenerative agriculture in Australia as well as four small businesses in our local region.
Western Landcare have sourced regional hormone-free grass-fed lamb for the forum dinner from Ann & John Crossing @nourishandgrownaturallamb in Cobar who are proud to share their provenance story with us.