Forum Presenters
Healthy Landscape | Healthy Food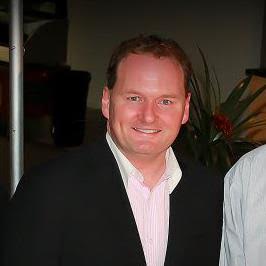 Denis Cox
Beef Australia Limited | Rockhampton | Queensland
Denis Cox is currently the CEO for Beef Australia Limited a position he has held since 2012. Beef Australia is responsible for the delivery of the World acclaimed Beef Australia Expos, held every three years in Rockhampton, Queensland, the Beef Capital of Australia. In 2015 over 90,000 people attended the Expo including 1,100 registered international guests from over 40 countries. 2018 will mark the 30th year and 11th Expo and will be held from May 6-12, 2018.
Prior to Beef Australia, Denis enjoyed 30 years in various senior management roles in thoroughbred horse racing including – Caulfield, Sandown, Moonee Valley, Geelong and Rockhampton Racecourses. Denis is the President of tourism organisation Skal Capricornia, on the Board of the Rockhampton Golf Club and Tourism Management Committee for Capricorn Enterprise.
Denis and his wife Olivia also run a thoroughbred horse breeding, racing and agistment property in Rockhampton.
I believe it is important to know the regions strengths – what makes Western NSW different to other regions? Is it climate, sunshine, rainfall, access to water, soil type, feed options (grass/grain), transport options (road, rail, air) lack of pollution, facilities/infrastructure, the people, the knowledge, the history. Today's consumers are seeking products that are clean, green and disease free. Once the regions strengths are identified they should be incorporated into a branding strategy that is consistently promoted by everyone in the region as a united voice. Denis Cox