Forum Presenters
Healthy Landscape | Healthy Food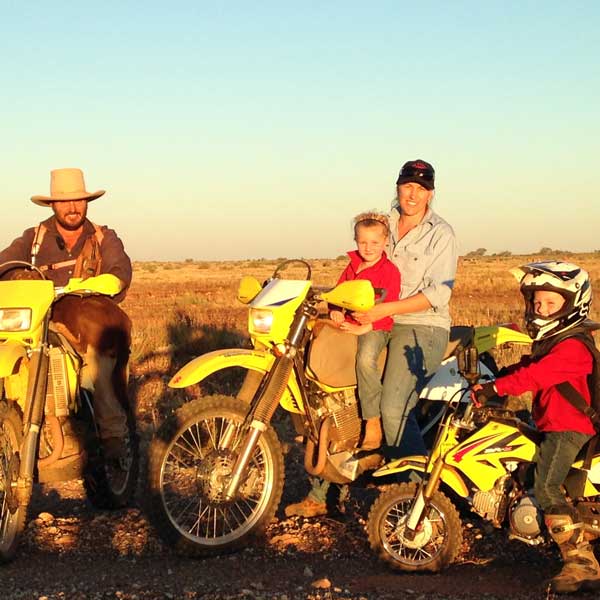 Georgina Luckraft
Allandy Station | 250kms NW of Broken Hill
Georgina is a is the 3rd generation raised on Calindary/Allandy Station and is married to Terry and has two children Emmett 6 and Violet 4. Their 33000ha property is predominantly merino wool sheep grazing and she has EU accredited Shorthorn cattle running as a 7/8 herd with both Shorthorn and Red Angus bulls.
What do you see as the key issues for promoting and connecting healthy landscapes, healthy food and the produce of Western NSW?
Personally I believe our region is very disconnected and therefore disadvantaged in comparison to our easterly counterparts. If for no other reason other than distance. I also believe there are no victims here and we have made this choice. The positives far outweigh the negatives and there are so many ways to make this isolation an advantage. We can produce livestock that is free-range, RSPCA friendly, chemical free, no added hormones or additives, low environmental impact purely due to our location. What a perfect introduction to promote your product – without lifting a finger.