Forum Presenters
Healthy Landscape | Healthy Food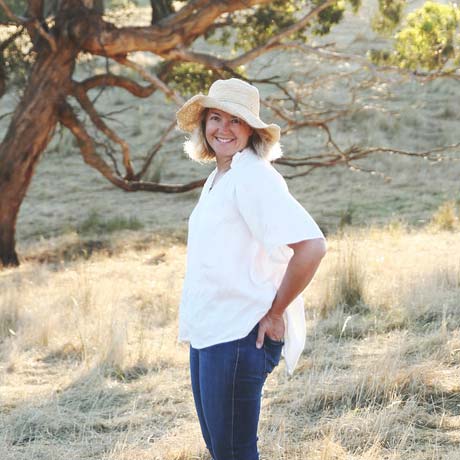 Sophie Hansen
My Open Kitchen | Orange NSW
Sophie Hansen moved to Orange 10 years ago where she lives and manages a holistic deer farm with her husband Tim and their two children. She studied print journalism at the University of Canberra then followed a career in feature writing for food and lifestyle magazines both in Australia and Italy.
With over 15 years' experience in journalism and food writing, Sophie's work these days focusses principally on My Open Kitchen; a podcast and e-course designed to give farmers, producers and value-adders the inspiration, skills and confidence they need to use social media to grow their businesses and build supportive communities.
She has authored and photographed a book of recipes and stories and for the past four years has written and photographed for her popular blog of the same name; Local is Lovely. In addition to this, she runs food photography and styling workshops and a series of events on her family's own farm including farm kitchen lunches, farm tours and cooking demonstrations.
As someone whose primary income depends on agriculture Sophie understands how the success of any businesses hinges on a positive marketing and media profile. Empowering people to use social media platforms successfully opens up new opportunities and provides long term benefits to farming businesses and rural communities.
Sophie's ambition is to provide communities the skills they need to take advantage of social media channels to tell their stories, connect with peers and new customers and invite the world into their kitchens and onto their farms. She wants to share her experiences and skills in using social media to promote her own agribusiness, to encourage more rural women in becoming active and collaborative members of online and actual food communities.
My Open Kitchen is an innovative online learning course designed to assist anyone involved in primary industries to use social media channels to build 'social capital' which in turn will deliver transparency, engagement, trust and ultimately financial returns for primary producers.
The flow-on benefits to primary industries are broad and range from improved sustainability of regional agribusinesses to the consequent increase in vibrancy of small communities and stronger consumer awareness of and engagement in primary industries across the country.